Grizedale forest and the surrounding fells offer some of the best natural riding in the UK, chuck in some classic lakeland scenery and good coffee and this Mountain Biking mecca will not disappoint!
Mountain biking at Grizedale forest is at first glance all about the purpose built North Face Trail and The Black Trail, however it is the surrounding network of bridleways such as Parkamoor that provide the more exhilarating ride and which locals rate as some of the best natural riding in the UK.
The North Face Trail
Distance: 10.5 miles
Trail Difficulty: Red (intermediate)
The North Face Trail is a purpose built XC route with a mix of single-track, fire-roads, technical climbs, seemingly pointless boardwalks and occasional rock features. Ride the trail on a short travel mountain bike at high speed and you should enjoy the blast.
Enduro nut's must combine with the black trail and some of the natural riding in and around the forest – otherwise be prepared to head home disappointed!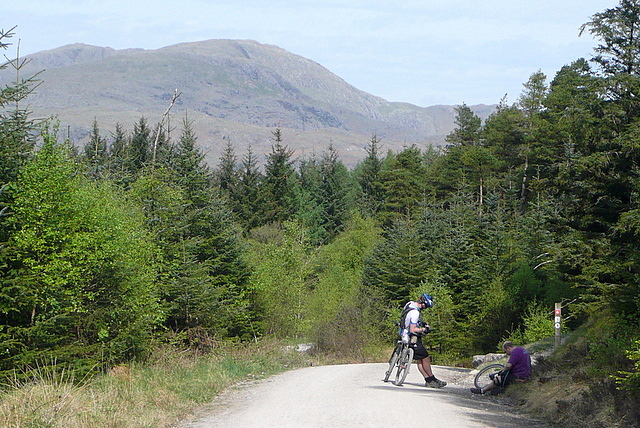 North Face Trail highlights are in honesty few and far between, the final high speed descent is good fun and whilst not mind blowing will certainly bring a smile to your face.
For the more adventurous and experienced riders it really does pay to explore beyond the purpose-built trails.
The Black Trail
Distance: 0.5 miles
Trail Difficulty: Black (advanced)
A short black graded trail extension signed from the main North Face trail. The single-track rocky descent has an average gradient of -11% and includes jumps, berms and drop-offs.
Its a fun section but is over all too quickly – session it a few times to help hone the best line. Rumour has it plans are afoot to extend the black trail in the near future – watch this space!
The Bridleways – Parkamoor
The natural riding in and around Grizedale forest is amongst the best on offer in the UK. A network of bridleway's includes fast technical descents, leg burning climbs and jaw-dropping mountain vistas – making for some great adventure riding.
Most riders will incorporate sections of the North Face Trail and then deviate off into the surrounding hills for some high adrenaline action.
If you're not familiar with the forest perhaps the best place to start is to head up to Parkamoor and take on the epic Parkamoor descent into High Nibthwaite – situated at the south end of Lake Coniston.
To get up to Parkamoor simply pick-up the single-track bridleway signed 'Parkamoor' from the North Face Trail, its located between forest markers 10 and 11 – see the grizedale forest trail map to get your bearings.
Head up the bridleway through the forest and pass through a gate, climb some more and you'll be greeted by sublime elevated views of Coniston Water, Coniston Old Man and numerous fells beyond. This area is broadly known as Parkamoor.
Follow the bridleway along the ridge, with Coniston Water on your right side. The views along the ridge are pretty special (on a clear day) and one must remember to keep an eye on the trail!
Descend to an old farmhouse, head through a gate then cross a stream. Pick-up the steep rocky track and continue on, sticking to the main track and with Coniston Water still to your right.
You'll eventually arrive at the head of the Parkamoor descent (Strava segment here), a high speed plunging descent of around 1.5 miles over rocks, boulders and bedrock with some drops and bends to navigate. Its full on and highly enjoyable, a full suspension and well maintained bike is going to be advantageous here, as is good bike handling skills and big balls (or the female alternative)!
Don't forget the track is mixed use, I encountered a couple of land rovers heading up the track and some rather slow bikers heading down it!
I've only ridden the descent in the dry, and suspect in the wet it could become somewhat treacherous? Let me know in the comments below!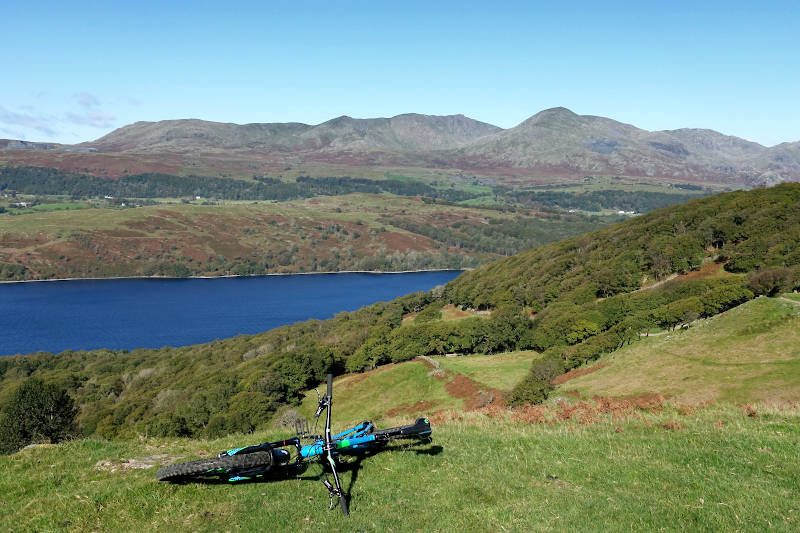 From High Nibthwaite you have options. You can ride back to the visitor centre on quiet country lanes via Oxen Park and Satterthwaite, or predominantly off road – eventually re-entering the forest for some more high adrenaline descending. Either way the return is far from flat and quite some distance.
This 17 mile loop from Flattyres MTB includes the North Face Trail and Parkamoor descent followed by a hoof back up into the forest for some more high speed action. I'm personally not a fan of following instructions on a ride however a GPS download is available – and of course some very detailed instructions if that's your thing!
If you don't fancy going freestyle then hire a guide from Grizedale Mountain Bikes (see below) or go explore with a map and compass. Just don't blame me if you get lost!
Family Trails
There are a bunch of other family orientated Blue and Green graded routes which will allow you to explore the forest via fire roads, I haven't personally ridden these trails! – see here for full details.
Further Info
Cafe – Cafe and toilets are located in the main visitor complex at the head of the MTB trails. An array of cakes and some great coffee are amongst the offerings.
Bike Hire – Bike Hire is available at Grizedale Mountain Bikes and includes Full Suspension and Hard Tail MTBs, e-MTBs, Gravel bikes and kids bikes/trailers. The shop is located at the forest, parking at the main visitors car park (see below).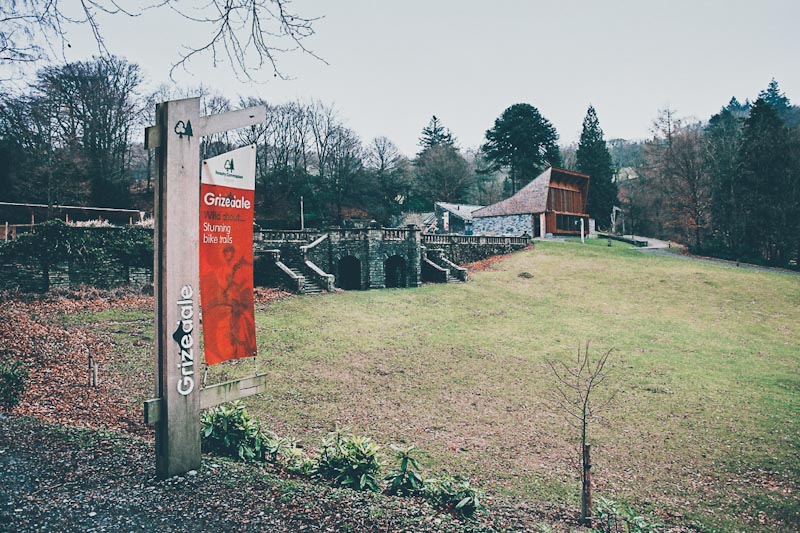 Getting There – Grizedale Forest Postcode: LA22 0QJ / Pay and display parking at the Visitor Centre is pricey, alternatives include parking at Moor Top or Bogle Crag – both are detailed on the grizedale forest trail map – arrive early as spaces are limited.
Nearby Accommodation – Grizedale Campsite is situated 1.5 miles from the visitor centre, options include tent pitches, pods and a bunk barn. For a more comfortable stay there are a plethora of lake district accommodation options, including in the nearby village of Coniston or the vibrant tourist town of Ambleside.
Trail Map – Forestry England download.