North Wales is a Mountain Biking mecca offering some of the best riding in the UK. Pay homage to the history of the UK mountain biking scene with a trip to the classic Coed y Brenin or hit the groomed tabletops, sweeping berms and boardwalks of Coed Llandegla. For a more laid back but equally enthralling experience take your steed to Gwyder Mawr or Penmachno. If natural riding is your thing head to the Clwydian or Berwyn ranges for a ride on the wild side. North Wales really is a mountain biking destination you can't afford to overlook!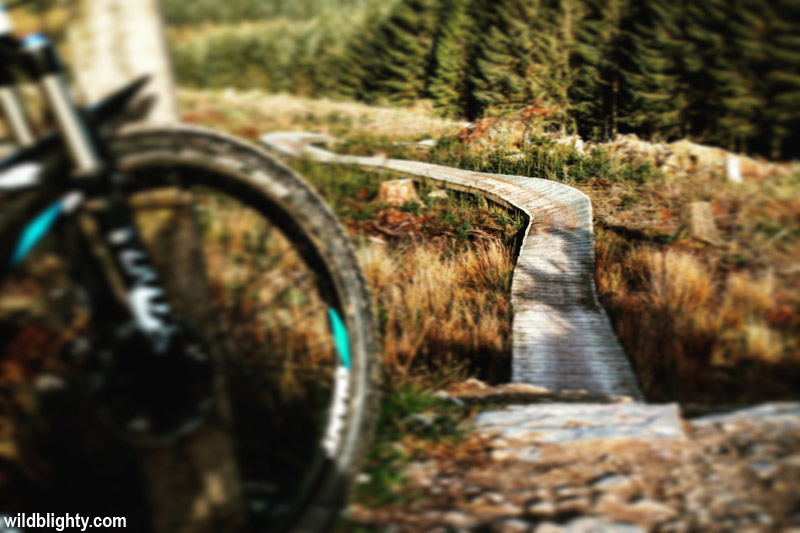 Here is an overview of the major trail centres and most popular mountain biking locations in North Wales.
Coed Llandegla
40 km of MTB trails from fast and flowing singletrack to big ass table-tops, sweeping berms and everything in between. Family friendly with an award winning cafe.
Further Info: Adventure Guide to Coed Llandegla
Coed y Brenin
The grandfather of UK trail centres, Coed y Brenin (CYB) has been around forever and yet still packs a big punch. The 38km Beast MTB trail is legendary and includes a mixture of sweet singletrack, tough rocky climbs, bone shaking descents and gnarly trail features – all of which will test your MTB mettle and endurance! The Tawr Du trail is believed to be the first purpose-built mountain bike trail in the UK. Its retro design inspired the groomed trail centre riding we have come to know and love today, this is how it used to be and as such riding this trail feels special. On that note a recent addition to Tawr Du is 'Y Slab', a terrifyingly steep set of giant boulders requiring commitment and nerves of steel – the boulders are easily avoided if necessary! There are of course less demanding trails for a more leisurely pootle around this ancient and beautiful forest. Any Mountain Biker worth there salt makes the pilgrimage to CYB at least once in their lifetime, don't be the one that doesn't !
Facilities:
Parking (Pay and Display, take cash)
Cafe / Toilets
Bike Hire
Bike Shop
Sat Nav Postcode: LL40 2HZ
Phone: 01341 440728
Further Info: www.beicsbrenin.co.uk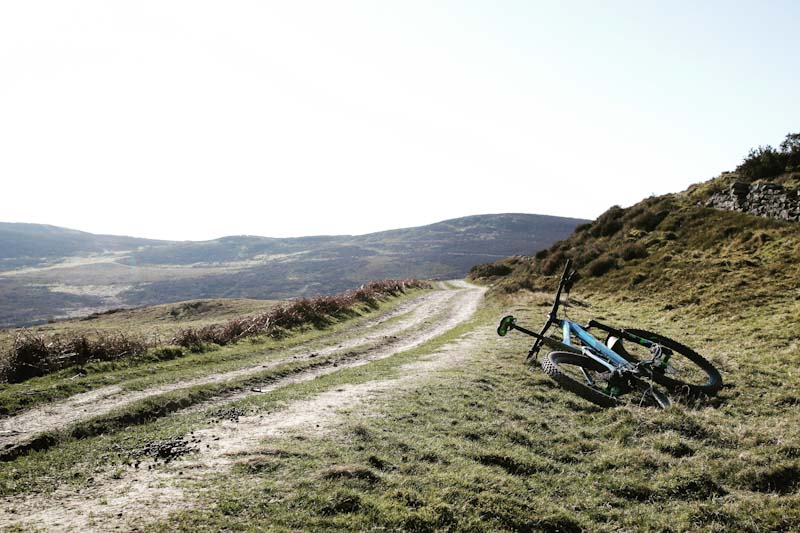 Antur Stiniog
Antur Stiniog is an uplift only Down Hill MTB centre situated in the historic mining town of Blaenau Ffestiniog, the former 'slate capital of the world'. A mecca for DH newbies and experts alike – think big bikes, big balls and an overdose of adrenaline!
14 trails are graded green through black, with a full face helmet mandatory for the latter. Mini buses will whip you up to the trail-head in approx 5 mins, where you are presented with epic views (including the Snowdon massif) and one simple choice – which trail are you gonna bomb down next!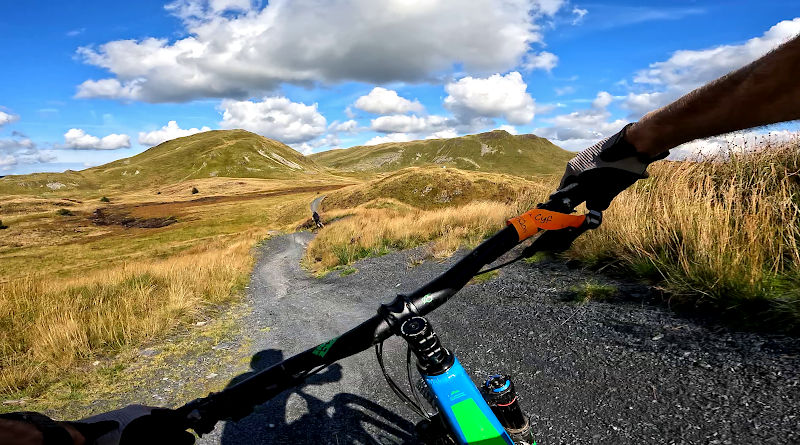 Facilities:
Cafe / Toilets
Down Hill Bike Hire
Bike Shop
Sat Nav Postcode: LL41 3NB
Phone: 01766 238 007
Further Info: www.anturstiniog.com
Penmachno Trails
The Penmachno Trails are situated approx 5 miles from Betws y Coed in a remote area of Snowdonia National Park. There are 2 way-marked trails which can easily be combined to make an epic 30km ride. Expect a mixture of technical single-track and forest roads, with some fast sweeping descents and stunning views of the Snowdonia Massif. Due to its remoteness and with little in the way of facilities or phone signal, a ride here can feel like a true mountain bike adventure. Its not uncommon to ride the entire trail without seeing another person! The trails are managed by a local community group and funding is achieved solely on donations – so don't forget to 'pay back your dirt', see their website (below) for details.
Note, this place is wild and exposed – plan your ride appropriately, always check the trail conditions in advance and expect the unexpected. Waterproof socks/shoes are highly recommended in periods of wet weather due to the lack of drainage in parts.
Facilities:
Sat Nav Postcode: LL24 0YP / Google Maps location – follow the brown MTB signs from Penmachno village.
Further Info: www.penmachnobiketrails.org.uk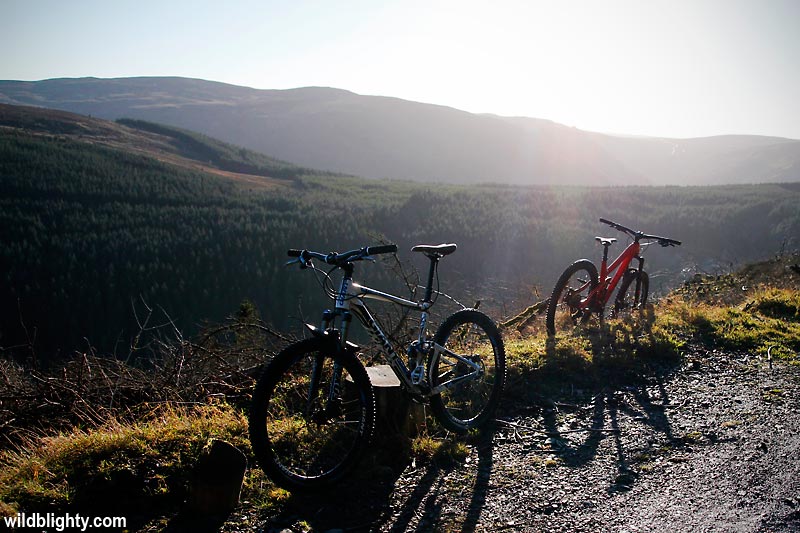 Gwydir Mawr / Marin Trail
Distance: 25km / Elev Gain: 800m
Gwydir Mawr (formerly the Marin Trail) is a 25km MTB Trail within Gwydir forest near Betwys-y-Coed. It was one of the UK's first dedicated MTB trails and is a classic forest ride with lung busting 'fire-road' climbs, scenic vistas and epic singletrack – the final descent to the car-park at Llanrwst is sublime! The trail is rocky, tight and technical in places, however there are also numerous open forest roads affording awesome mountain views; the Glyderau and Carneddau ranges are particularly impressive. The trail has good drainage and would be our destination for a wet ride on a bad weather day in Snowdonia.
Gwydir Mawr incorporates Gwydir Bach, a shorter 8.7km trail which can be completed on its own if you are pressed for time.
Facilities:
Sat Nav Postcode: LL26 0PN / Google Maps location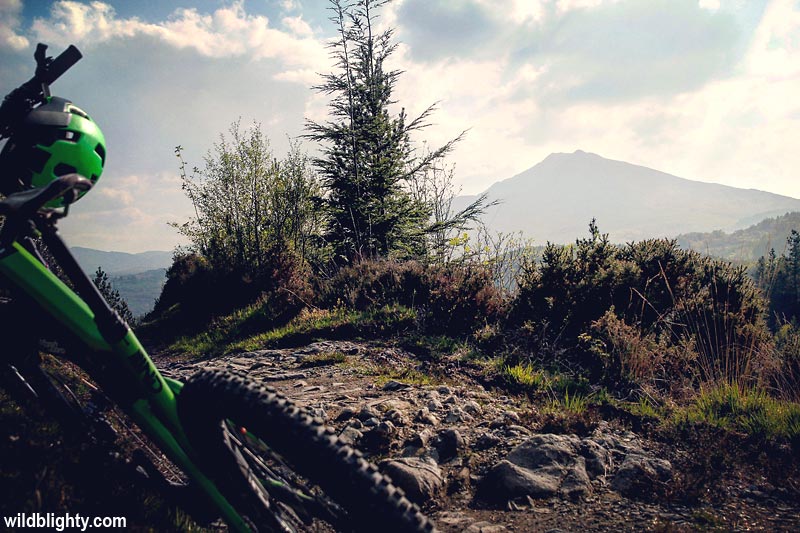 The Clwydian range
The hills and mountains of the Clwydian range in North-East Wales are home to some great natural riding. This Area of Outstanding Natural Beauty (AONB) includes a network of forest fire-trails, bridleways, tracks and quiet tarmac roads ideal for exploring by mountain bike. Full details in my guide to Coed Moel Famau and the Clwydian Range.
Snowdon
A gruelling climb followed by a near 1000m epic big mountain descent awaits when you ride the highest mountain in England and Wales.
Further Info: Mountain Biking Snowdon – A Guide To Going Up & Down !