Mountain Bike the Clwydian range and you can expect some tough and exhilarating natural riding amongst a landscape of heather-clad summits and wild undulating meadows.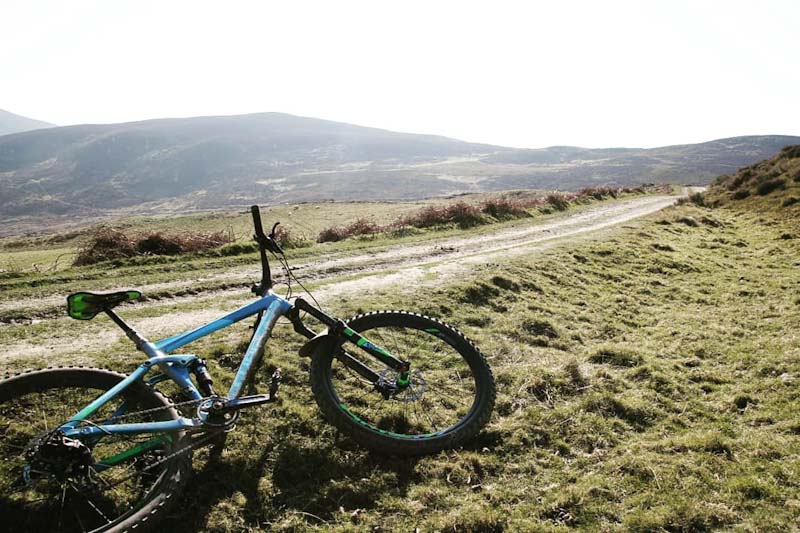 The hills and mountains of the Clwydian range in North-East Wales are home to some great natural riding. This Area of Outstanding Natural Beauty (AONB) includes a network of forest fire-trails, bridleways, tracks and quiet tarmac roads ideal for exploring by mountain bike. The riding is generally XC orientated, and whilst there is nothing super technical you should be prepared for steep lung-busting climbs, sections of natural heather-lined single-track and some high speed descents. The high point of the Clwydian range is Moel Famau (562 m), whose distinctive summit offers far reaching panoramic views and is popular with walkers. It should be noted that the Clwydians are best tackled during periods of dry weather, as the trails are not purpose built and are therefore susceptible to surface water and gloopy mud in bad weather. Phone signal can also be sketchy in these parts, so be prepared.
The are many MTB route options in the Clwydians, below are a few to get you riding!
Ffridd Mountain Circular
A good introduction to the Clwydians is the 12.2 km Ffridd Mountain Circular way-marked MTB trail. Its blue graded, undulating and includes a grin inducing high speed descent as well as some excellent views. There's nothing gnarly to speak of so as long as you have a base fitness level and well maintained bike you should be good. The loop itself is pretty short, for a longer and more memorable ride there are some other route ideas below.
Starting point – The route begins at the Coed Moel Famau car park, lookout for the MTB signs to point you in the right direction.
Getting there – The Coed Moel Famau car park is situated along Bwlch Pen Barras opposite Pen Barras Lodge, Sat Nav postcode CH7 5SH. Paid parking is £2 on entry (cash required).
Further Info – There is a toilet, picnic benches and kids playground all within the grounds of the car park. The map for the area is the OS Explorer 265.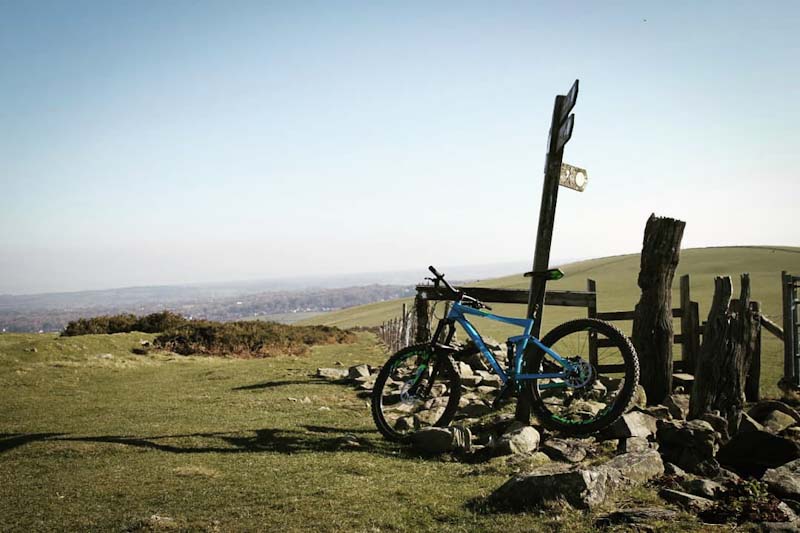 North Clwydians Explorer
Distance: 18.9 miles / 30.4 km
Elevation Gain: 2,646 ft / 806 m
Ride Time: 3 – 4 hours
This is a friend's route which I've tagged along on a couple of times now. Its got a bit of everything (including a cafe stop) and is actually a pretty tough but thoroughly enjoyable ride. There is an option to hike-a-bike to the summit of Moel Famau, via a steep path on the route where it passes closest to the summit. Note – bikes are restricted on the path in question, however if no-one is about you can take your chance. The route starts at the Coed Moel Famau car park (see above), and the cafe stop is at the Cilcain community shop – you just need to deviate slightly off the route when in the village. Other than that i'm not going to give to much away, enjoy the adventure and ride on!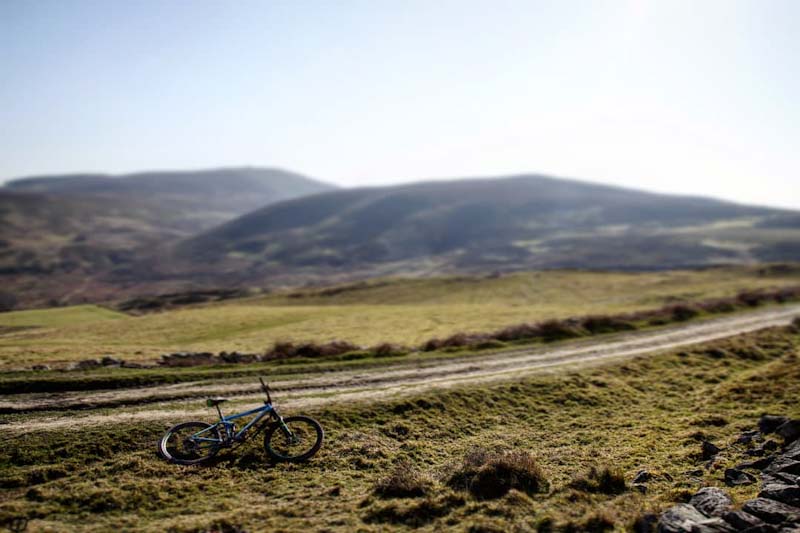 The Clwyds and Nercwys Forest
This 21 mile route from Flattyres MTB also starts from the Coed Moel Famau car park, however explores the Clwydian range to the South of Moel Famau. Its 21 miles long and has a total elevation gain of 800m. The route includes Nercwys forest, which i'm told presents some great views over the Cheshire plain.