The Lake District is England's answer to the Swiss Alps – high mountains, awesome roads, giant lakes and a forgotten coastline create a dramatic landscape arguably unrivalled in Britain. The self-billed Adventure Capital of the UK offers an abundance of outdoor activities – mountain biking, rock climbing, road cycling, paddle sports, wild swimming and sky diving are amongst the most popular. Walking is also hot on the agenda with endless options from lakeside strolls to multi-day mountain assaults and everything in between. Throw into the mix some stunningly beautiful towns and villages and what you get is an adventure destination that's hard to beat!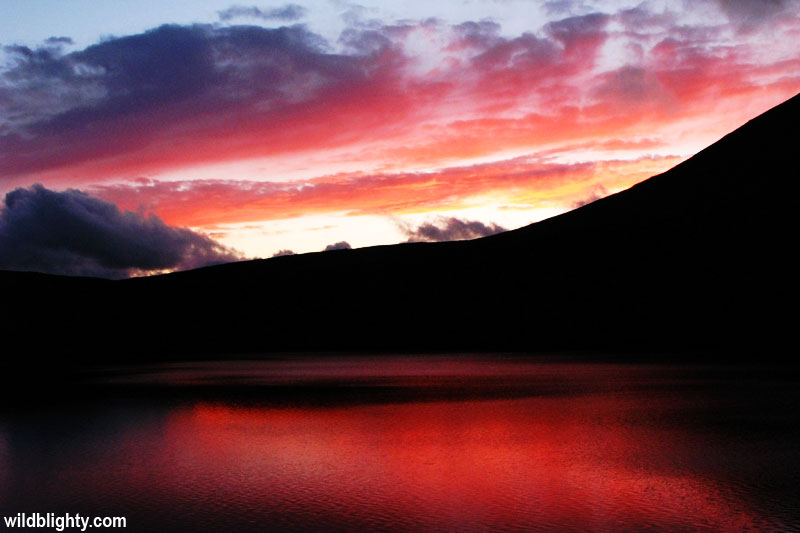 Adventure highlights
Adventure highlights include walking the epic Langdale Pikes, cycling the legendary Hardknott Pass, Via Ferrata at Honister slate mine, sailing on Lake Windermere and wild camping by one of the many isolated tarns.
Lake District Activities
Mountain Biking
Epic mountain views, some of best natural riding in the UK and a couple of trail centre's puts the Lake District firmly on the Mountain Biking map. Here we cover the most popular riding areas, and perhaps plant the seeds of a long love affair between man (or woman), bike and the lakeland fells.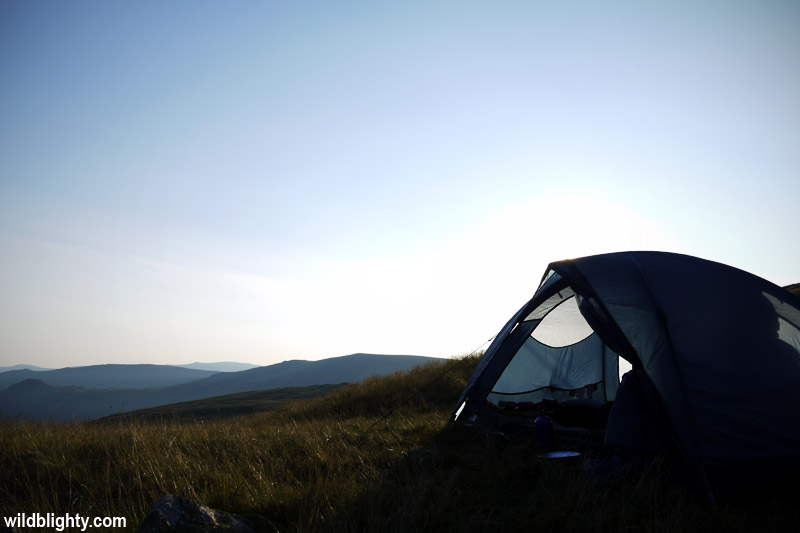 Places to Visit
A work in progress list of the most popular places to visit in the Lake District.
Keswick
Set amongst dramatic mountain scenery in the centre of the Northern Lakes is the market town of Keswick. The former slate mining town sits at the head of Derwent water and in the shadow of the looming Skiddaw range. Its a busy tourist hub for a range of outdoor activities and thus has a good selection of outdoor shops, cafes, bars and accommodation. For mountain bikers Whinlatter and Skiddaw are on the doorstep, walkers have a plethora of options including Skiddaw, Great Gable, Helvellyn and Scafell Pike. Explore Derwent water by Kayak or Paddleboard, or grab your wet suit and go wild swimming. Climbing is also popular in these parts, for an introductory lesson or some indoor top-roping head to Keswick Climbing Wall.
Walk around town and you'll soon feel the vibe of a place with adventure at its core, even if you are just stopping off for a brew! Whilst on that subject I had hands down the best Hot Chocolate I have ever consumed at Little Chamonix. Other cafes are of course available and I did see some equally inviting options when wandering around. In the centre of town the tourist information centre is located in the Grade II listed (and instantlty recognisable) Moot Hall.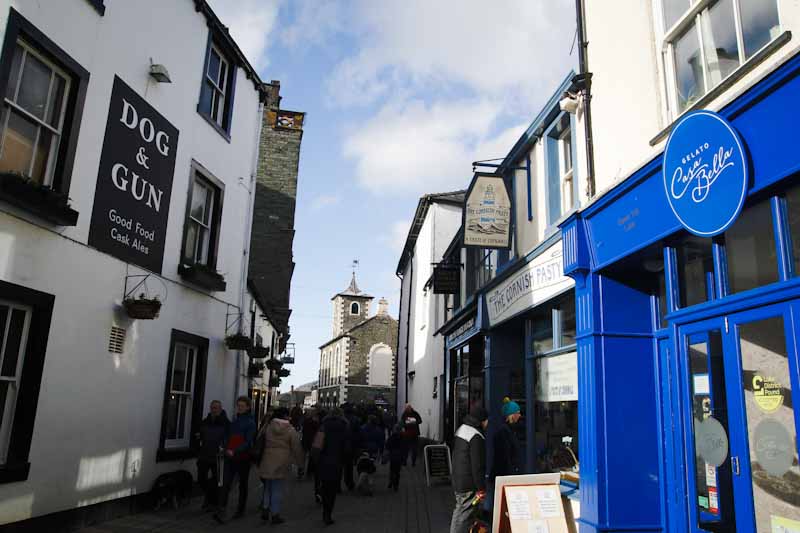 It not all about the outdoors in Keswick (but mostly it is!), a range of attractions and events will keep you busy on those days when the mountains are not calling your name. Amongst the most popular are the Keswick Mountain Festival – the 4 day event runs annually (in May) and plays host to live music, film and of course a host of outdoor activities and events including cycling and triathlon. For those who like a drink the Keswick Beer Festival runs annually in June, could their be a more scenic beer festival venue in the UK? Perhaps one of the lesser known facts to first time visitors is that Keswick is the home of the lead pencil. The Derwent Pencil Museum will fill you in with all the detail, and whilst there who wouldn't want a selfie with the world's biggest pencil – its nearly 8 metres long!
Other attractions include the Theatre by the Lake, Keswick Alhambra cinema (one of the oldest in England) and Keswick Museum. Further out of town is Castlerigg stone circle, managed by English Heritage the megalithic stone circle is set amongst immense scenery and is well worth a visit – and it's free to enter 😀
Ambleside
The busy tourist town of Ambleside is situated at the northern end of Lake Windermere, England's biggest lake. Its location and high concentration of outdoor shops, cafes, restaurants, pubs and accommodation serve as a hub for adventure seekers, foodies and as a family holiday destination. A number of popular walking routes start from Ambleside, including the Fairfield Horseshoe and the woodland stroll to Stock Ghyll Force – an impressive 18m waterfall. The town itself is awash with Victorian villas and slate-clad houses – and of course as mentioned a plethora of outlets brimming with Gore-Tex garments and all manner of gear to keep you protected from the above average rainfall and changeable mountain weather you may experience on your visit.
Lake Windermere is a haven for watersports including kayaking, paddle boarding (SUP), sailing, flyboarding and more. Check out Low Wood Bay or Windermere Canoe and Kayak for tuition and hire.
Rainy day activities include Ambleside Climbing Wall, Zeffirellis Arthouse cinema, the Armitt museum and Art gallery (£5 entry) or a trip to Rydal Mount – poet William Wordworth's former home and now museum is 1.5 miles from Ambleside.
Decent pubs in Ambleside include the Royal Oak, the Golden Rule and the White Lion hotel.
Budget accommodation options include Ambleside YHA and Ambleside Backpackers, camping options include the National Trust's Low Wray Campsite situated on the banks of Lake Windermere (approx 3 miles from Ambleside) or of course there are a wide range of accomodation options in and around Ambleside.
If you like your leaflets or have a specific query, Ambleside Tourist Information Centre is located along North Road.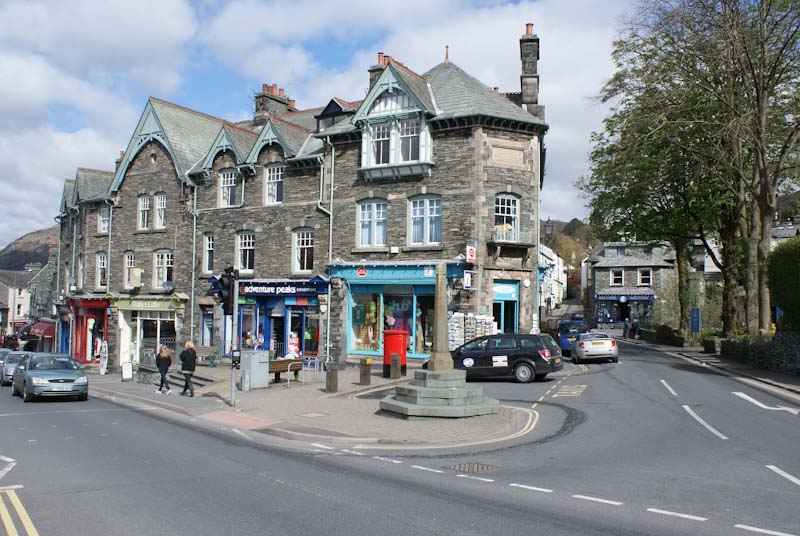 Kendal
Just outside the boundary of the national park and located by the River Kent is the market town of Kendal, often billed the Southern gateway to the Lake District. The town is perhaps most famous as the home of Kendal mint cake, the glucose based peppermint flavoured bar is a lakeland delicacy which will give you a sugar hit like no other. A chocolate coated option is also available! The town itself is awash with grey limestone and slate buildings, and is a popular tourist destination and accommodation hub for the Lake District. Kendal is one of the largest town's in Cumbria and has all the commodities you would expect including extensive retail, eateries and pubs. Go for a wander around the town by following one of the short walking trails – look out for the Explore Kendal signs on the high steet. The town is also noted for a plethora of fascinating heritage sites – see here for info.
For a great day out come rain or shine head to Kendal Wall indoor climbing centre – which includes big lead climbing walls, auto belays, a substantial bouldering area and the UKs first indoor Via-Ferrata course called Skyline. If you're looking to take your first steps into the world of snow sports head to Kendal Snowsports Club, whose friendly volunteers will hook you up with the equipment and hopefully the skills to take on the Snowflex artificial slope. Other attractions in and around Kendal include The Brewery Arts Centre (includes cinema screens and a theatre), Kendal Museum and the National Trust managed Sizergh Castle (3.5 miles south of Kendal).
Kendal hostel in the centre of town offer cheap accommodation, otherwise there are a bunch of accommodation options in and around Kendal to suit all tastes and budgets!
Kendal is accessible by train, its centrally located railway station has connections to Windermere, Lancaster and Oxenholme – the latter is on the West Cost main line, providing access to London Euston and Glasgow. If travelling by car Kendal is a mere 6 miles from the M6 motorway.
Lake District Facts
The Lake District is England's largest national park covering an area of 2,362 square kilometres.
It is the most visited national park in the UK with an estimated 16 million annual visitors!
Scafell Pike is the highest mountain in England at 978 metres above sea level.
Windermere is the longest lake in England at 11.2 miles..
Lake District Accommodation
Lake District Weather