The Peak District's iconic Great Ridge runs approx 2 miles between the summits of Mam Tor and Lose Hill. The ridge stands in the way of the Edale and Hope valleys, and is a very scenic and popular walk (The Great Ridge and Winnats Pass Walk) year round – either in its own right or as part of a longer circular route.
Features along the ridge include the summits of Mam Tor, Back Tor and Lose Hill. Marked by a circular stone pillar, Hollins Cross is situated at the intersetion of a number of paths, providing a link between Edale to Castleton.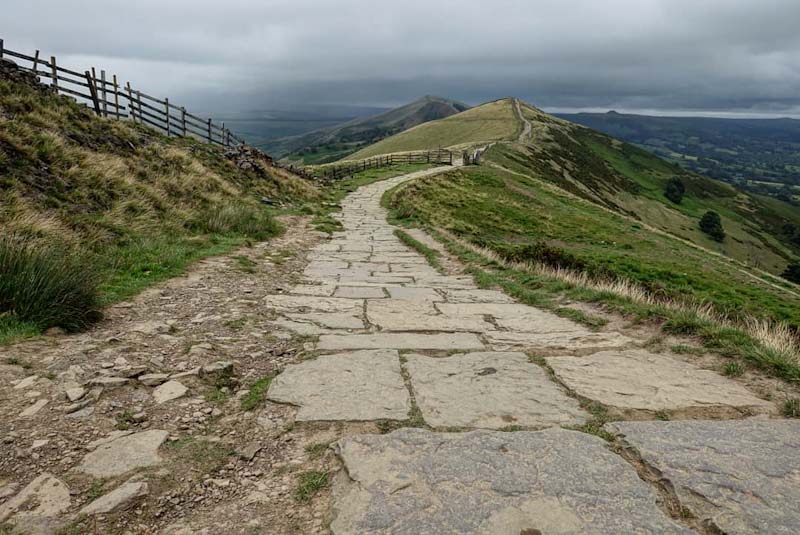 The main post image is taken close to Hollins Cross, with Mam Tor in the distance on the left and a snow covered Kinder plateau beyond.