A classic horseshoe walk with epic mountain vistas make this one of the most popular day walks in the Lake District. Turn your walk into an overnight adventure with a wild camp by a Lakeland tarn. For those with energy on tap an optional sting in the tail will ensure you leave everything on the mountain!
Walking Route – Fairfield Horseshoe
Distance: 10.8 mi (17.4 km) / Elev Gain: 980 m (3,212 ft)
High Point: Fairfield – 873 m
Map: Lake District BMC Map
GPS Download: Fairfield Horseshoe
Starting Point: Rydal Road Car Park
Highlights: Nab Scar / Heron Pike / Great Rigg / Fairfield / Hart Crag / Dove Crag / High Pike / Low Pike
The Fairfield Horseshoe is a classic circular walk boasting some exceptional views within the heart of the Lake District National Park. Starting from the town of Ambleside you'll meander to the village of Rydal in what is a gentle start. Any thoughts of this being an easy walk are however soon forgotten as you take on a steep 1,000 ft ascent to Nab Scar, the first summit on the route.
The route continues in a Northerly direction heading upwards and along a relatively wide grsssy ridge, here there are fine mountain views with the valley floor below accentuating a feeling of great elevation.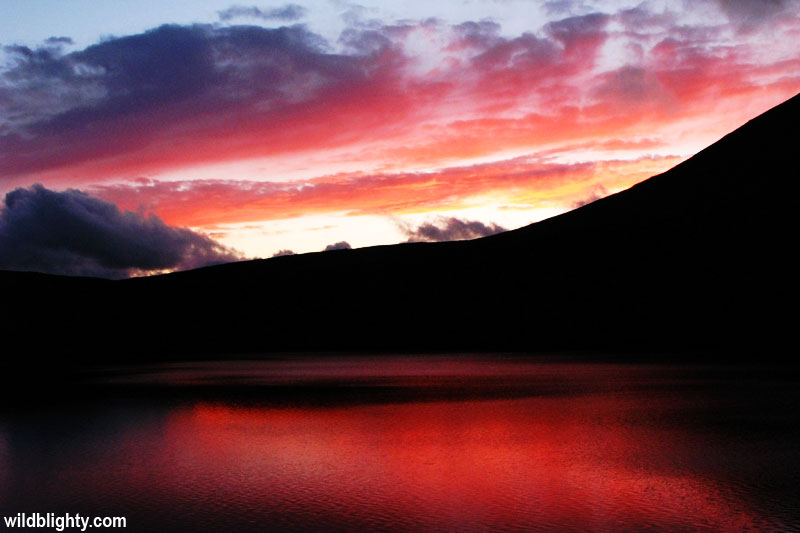 You'll tick off the summits of Heron Pike and Great Rigg before a final push to Fairfield, the high point of the day at 2,864 ft above sea level.
The summit of Fairfield is strewn with cairns and includes a couple of stone windbreaks. The sweeping summit vista includes Cofa Pike, St Sunday Crag, Nethermost Pike and Helvellyn (see below optional extension). Look south from where you came and you are presented with distant views towards Ambleside, Windermere and Coniston Water.
I've only ever done this walk in exceptionally fine conditions (through luck rather than good planning!), however in poor visibility the summit is notoriously tricky to navigate and awareness of steep rocky faces is a must – do your homework in advance and be prepared.
Optional extension – Hellvellyn and Wild Camp
If you fancy a wild camp you can drop down from the summit of Fairfield to Grisedale Tarn. This is a beautiful location for a night under the stars surrounded by hills and in relative isolation (from memory there is no phone signal). For those with a good set of mountain legs and perhaps linked in with a wild camp (or certainly on a long summer day) there is the option to yomp to the summit of Helvellyn from Grisedale Tarn, via Dollywagon Pike and Nethermost Pike. Its an additional 5.75 mile return walk (from Fairfield), with an extra 2,800ft of ascent thrown into the mix – hence you need to be fit to do this!
From the summit of Fairfield continue following the ridge, which with the exception of the summits of Hart Crag and Dove Crag is all thankfully down hill. A long slog of a descent will take you back down to civilisation via the summits of High Peak and Low Peak. Its then time to head into Ambleside for some refreshments and a debrief of the day's epic Lakeland hike!
Further Info
Starting Point – The busy tourist town of Ambleside.
Parking – Paid parking at Rydal Road Car Park in Ambleside.
Other Notes – Limited parking is also available in Rydal village. In terms of maps I use the Harvey BMC Lake District map, along with the ViewRanger app.