Our Epic routes are designed to deliver a triple espresso of adventure, and this walk is no different. A tough 14 mile loop will see you experience the wild side of the Edale valley in addition to the more well trodden paths and quaint villages of this beautiful area.
Walking Route Details
Walk highlights include The Great Ridge – Mam Tor / Back Tor / Lose Hill, Hope village, Win Hill, Crookstone Knoll, Ringing Roger and Edale village.
Distance: 23.3km (14.4mi) / Elev Gain: 1069m (3509ft)
High Point: Nether Tor/Upper Tor - 576m
Map: OS Explorer OL1
GPS Download: The Edale Valley Epic
Starting Point: Mam Nick Car Park
You will begin by walking West to East along the The Great Ridge, a popular mountain path which includes the summits of the geologically significant Mam Tor, the rocky Back Tor and the exposed Lose Hill.
Next you descend into Hope (cafe stop if required) before tackling the biggest ascent of the day to the Summit of Win Hill, a volcano-like protrusion within the landscape.
The walk then follows the ridge which runs in a North-Westerly direction, it eventually leads to Kinder Scout, however on this walk we don't go that far (although you could if you wanted!).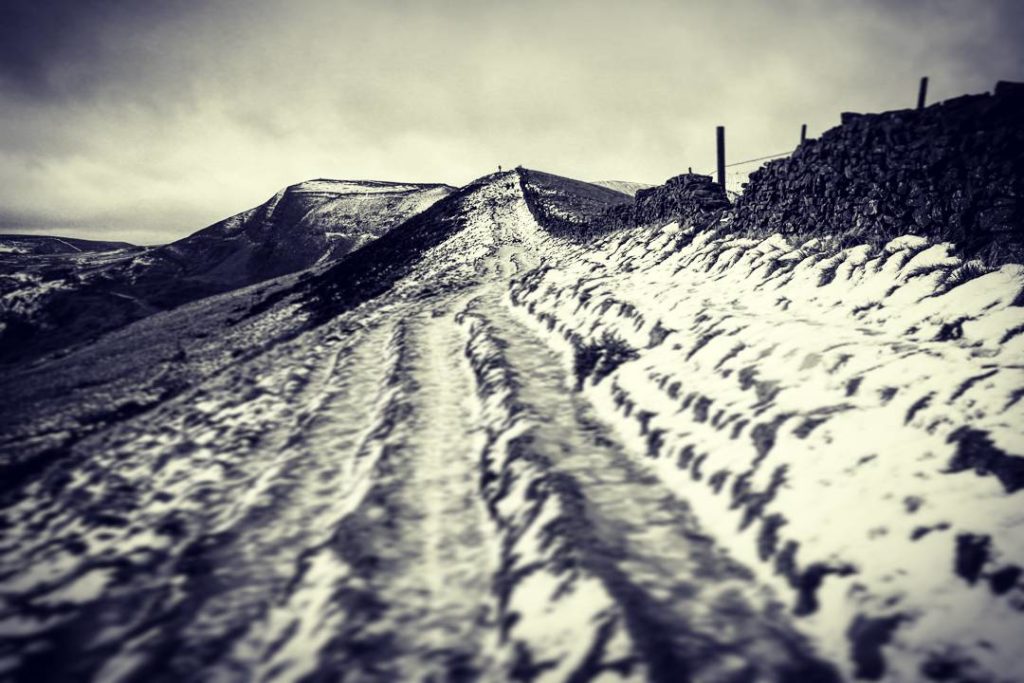 The path ramps up again as it heads West to the summit of Crookstone Knoll. High above the Edale Valley you are now walking within the wild area of the Dark Peak, with great views of The Great Ridge and beyond.
The final summit of the day is Ringing Roger which provides a birds eye view of Edale, your next port of call and another opportunity to refuel. From Edale its a final yomp back up to Mam Tor and a return to the starting point.
If you only have a day to spend walking in the Peak District this walk is right up there with the best! – check out our Peak District Walking Guide for all the walks in the area.
Further Info
Parking: Pay and display at Mam Nick Car Park (free for National Trust Members), or limited lay-by parking.