Ease yourself into the Peak District mountain biking scene with this 15 mile XC blast around the Dark Peak.
Ride highlights include Dirtlow rake, Hope Cross, Jaggers Clough, Chapel Gate and Rushup Edge. Cafe stops in Hope and Edale.
Distance: 15.1mi / 24.4km / Elev Gain: 2,167ft / 660m
Navigation: GPX Download
Starting point: Mam Nick Car Park
Sat Nav (nearest postcode): S33 8WA Parking: Mam Nick Car Park is free for National Trust members or Pay and display. Free limited lay-by parking opposite the car park.
This mixed terrain loop is suitable for intermediate riders, and takes in the beautiful and undulating Hope and Edale valleys. The descent into Hope via Dirtlow rake will leave you grinning from ear to ear, and the relentless climb up the infamous Chapel Gate will give your lungs a workout like no other! This ride will undoubtedly leave you wanting more, and is a perfect precursor to the longer XC Epic route.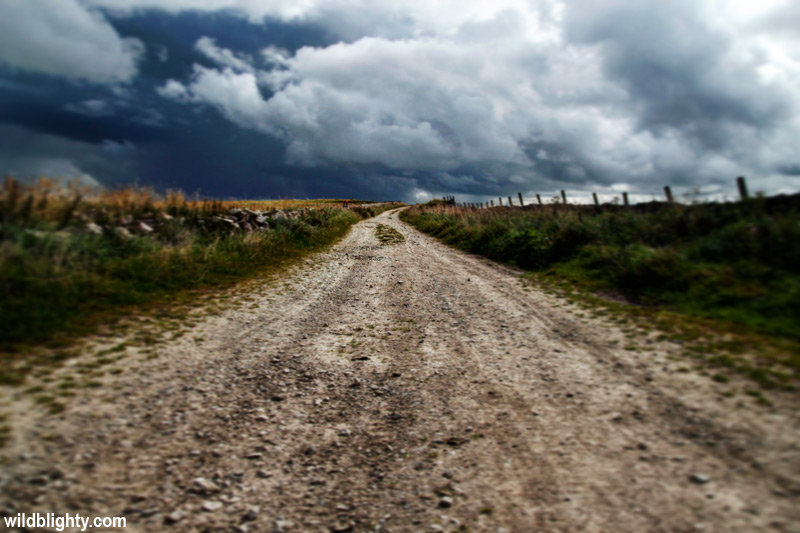 Ride Guide Details
With the Mam Nick Car Park and Mam Tor on your left, head down the tarmac road (A623) taking the sharp right-hand bend.
Continue on past the sign for Castleton Caves until you see a farm gate on your left. There should be a sign for Rowter Farm, along with a wooden 'Public Footpath' sign.
Head through the gate and follow the main tarmac / gravel / loose stone path (tackling a number of gates as you go) for approx 2 miles.
You will then hit Dirtlow Rake, a distinctive fast loose-rock descent with excellent views (only slightly marred by the Hope cement factory) in the distance. Stay on Dirtlow Rake until you naturally join a single-lane tarmac road (which pretty much runs parallel to the descent itself).
After approx 0.1 miles turn right onto Pindale Rd, a tree-lined (right side) gravel road which doesn't actually feel like a road!
After approx 0.1 mile you will see a steep loose stone descent to your left, head down the path and hold on tight!
Continue for approx 0.5 miles, passing beside a disused quarry and eventually joining a tarmac road – still Pindale Rd!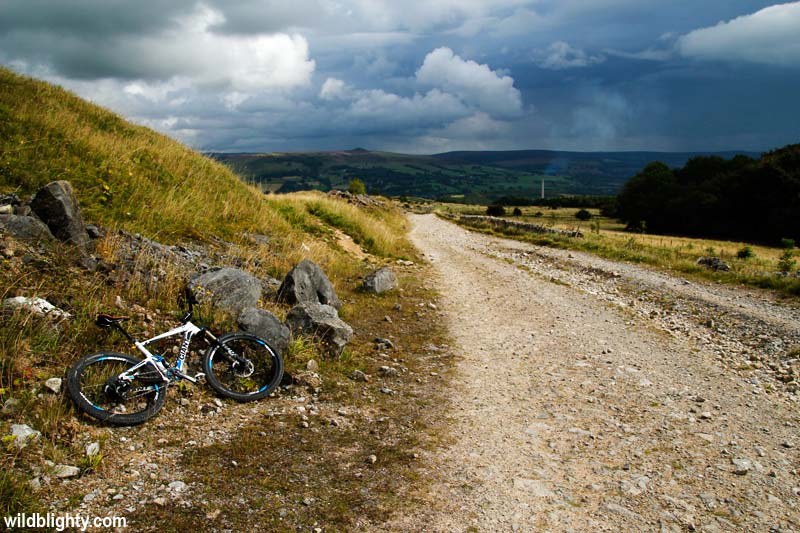 Continue on into the village of Hope. The Grasshopper Cafe serves great coffee! and if you've experienced any early mechanical's go see the crew at 18 bikes.
Next from Castleton Road head left onto Edale Rd, you will pass Cafe Adventure on your right.
Continue on Edale Rd for just less than a mile, lookout for a right turn immediately after you cross a stone bridge (over the River Noe). This is Fullwood Stile Ln, a single lane road signed as a dead-end.
Follow the road until you hit a farm gate, continue onto the rocky path (don't head right). This is a relatively rocky ascent which is tricky in places.
Once you reach the plateau of the climb the path opens out with some excellent views of the Edale valley to you left. Continue the plateau for approx 0.5 miles.
At Hope Cross (see image below), head through the gate for a further 0.1 miles.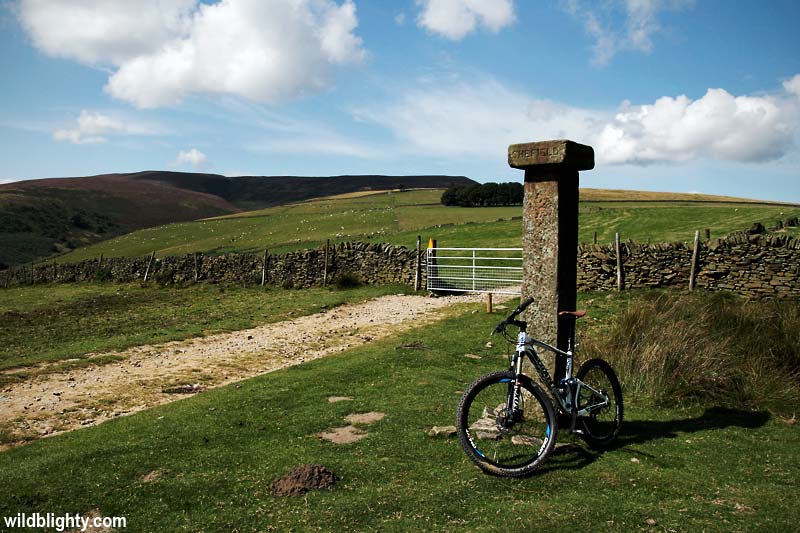 Take the path to your left known as Jaggers Clough. This is a sweet trail with fast steep descents and tough climbs. Continue over the river crossing and take the sharp left up steep and stepped climb.
Follow the trail until you reach a stone building and a small gate leading into a wooded area. There is an option to drop left here, however head through the small gate keeping the stone building on your left. Follow the narrow path down eventually joining Edale Road.
Stay on Edale Road for 2.5 miles. You have the option to turn right into Edale village after approx 1.5 miles for a cafe stop.
You will cross a stone bridge in the hamlet of Barber Booth. Starting climbing up the road for approx 0.2 miles.
You will see a gated gravel/stone road on the right (a sign will indicate no motor vehicles allowed). Head though the gate onto the infamous Chapel Gate. It starts off innocently enough before ramping up to become a brutal 1.5 mile climb.
At the top of the climb you reach an intersection, head left onto Rushup Edge. Traverse the edge for approx 1.5 miles, there are some great views and fast sections along here.
Drop down to the right onto a loose stone path leading to a tarmac road. Turn right and ride down the hill.
At the junction turn left and you arrive back at the start. If you still have the energy why not do it again!