Explore rural west Cheshire on foot by walking or trail running the Delamere Way between Warrington and Frodsham via Delamere Forest. Do the route in a single energy sapping day or choose a section and go at a more leisurely pace!
The Delamere Way
Distance: 34km (21mi) / Elev Gain: 470m (1,540ft)
Starting point: Stockton Heath – Birchdale Road, opposite the London Bridge Inn or Frodsham – Church Street, close to the train station.
The seemingly little known Delamere Way is a long-distance walking (or trail running) route between the Cheshire market town of Frodsham and the village of Stockton Heath in Warrington. I first 'discovered' the route on local runs in my northern hometown – a bit of online research later and I realised what a fantastic and accessible route it is ! The route itself traverses 21 miles of magnificent Cheshire countryside via farm tracks, bridleways, quiet roads, fields and woodland – the latter includes Delamere Forest.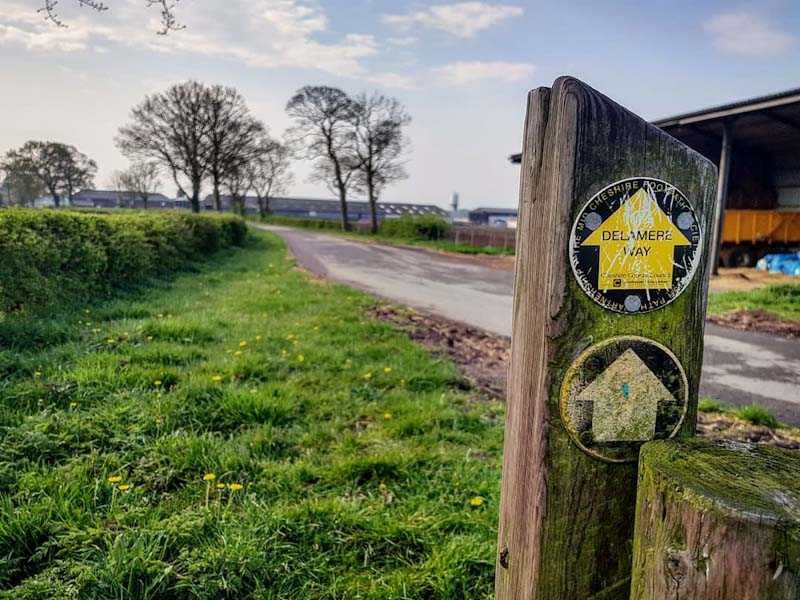 The route is perfect for a challenging long one-way trail run or day walk, returning via train. I personally often run a section of the route (out and back) though I do plan to run the entire 21 miles (which is on my 2020 bucket list, as of yet still outstanding!) as part of my Snowdonia trail marathon training. There are pubs at either end and a few en-route (see below) providing the option for a more social affair – if that's your thing.
From Stockton Heath the main way-points are Walton Hall golf course, the village of Hatton (Hatton Arms pub), Dutton Locks, Acton Bridge (Hazel Pear pub), Norley, Delamere Forest, Manley, Frodsham Golf course and finally Frodsham – the latter with a plethora of pubs and shops in addition to Frodsham train station with frequent trains back to Warrington.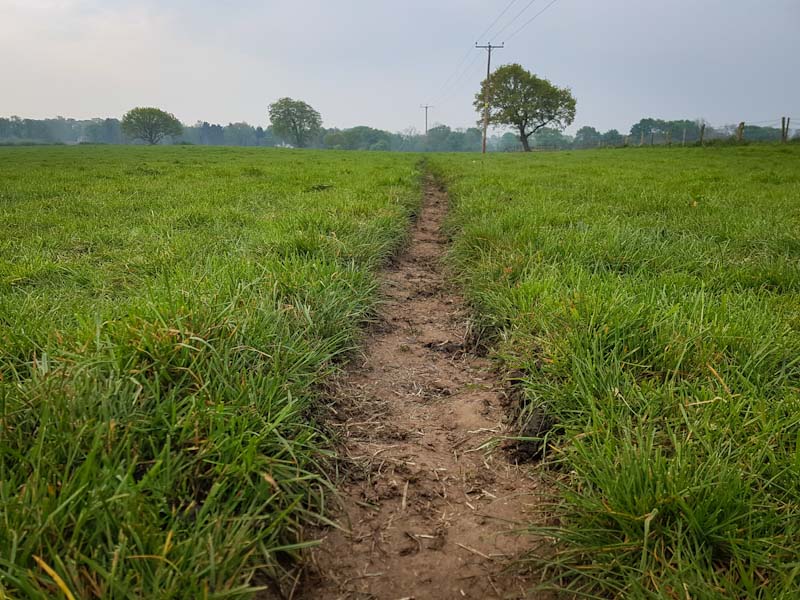 Way-marks cover the entirety of the route although I find the yellow signs aren't always immediately noticeable (maybe i'm running too fast!?). Hence have the digital version of the route (see below) and perhaps a GPS handy in case you get lost!
What else can I say about the route? Well there are some sections where you likely won't see another human for a mile or more – perfect if you want to escape the hustle and bustle! The digital version of the route differs slightly from some of the way-points, e.g. at Grimsditch lane in Lower Whitley. In this case the route appears to cross directly through the middle of a field of crops (where there is no clear path visible) – however one can simply head down Greenhill Lane and rejoin the route – this is where the digital route comes in handy! The route is also great if your body doesn't like endless miles of running/walking on tarmac – like mine. Finally, I personally wouldn't attempt the full route in winter or after a prolonged period of bad weather due to the nature of the ground underfoot – in parts you'd be confronted with sections of thick gloopy mud and long wet grass – a recipe for wet feed and potentially losing a running shoe !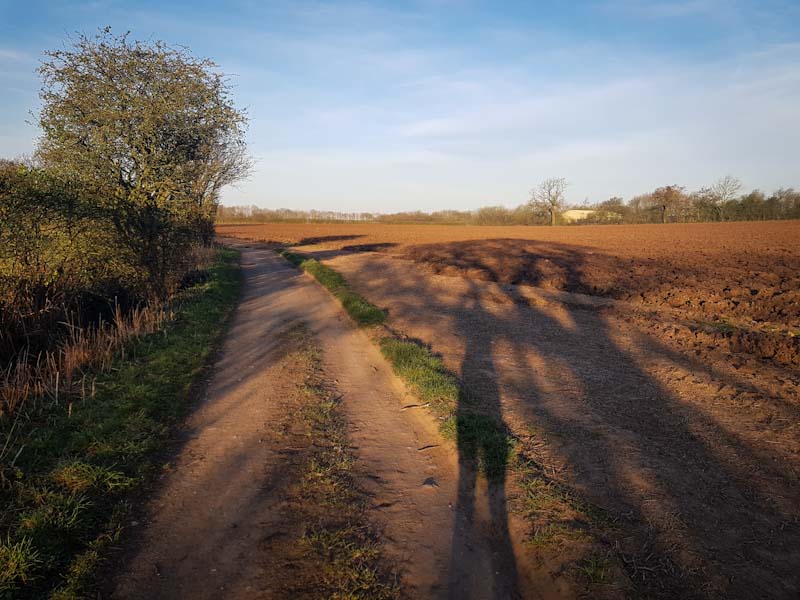 Hazards
You'll cross numerous dairy pastures en-route, and may therefore come across some inquisitive cows (or bulls)! I've opted to take a detour before now rather than negotiate a narrow track blocked with a contraflow of slow moving cows. Other than that look out for nettles ! PS – please add any tips on safely crossing a field of cows (or a bull) in the comments below!
Remember – we cannot highlight all potential hazards when out in the great outdoors. Safety is ultimately down to you. Educate yourself in safety, weather reports, navigation and equipment specific to the activity you intend to undertake and conditions/terrain you may encounter! Check out adventuresmart.uk for general outdoor safety considerations – and activity specific guidance for hill walking, paddle boarding, mountain biking and open water swimming.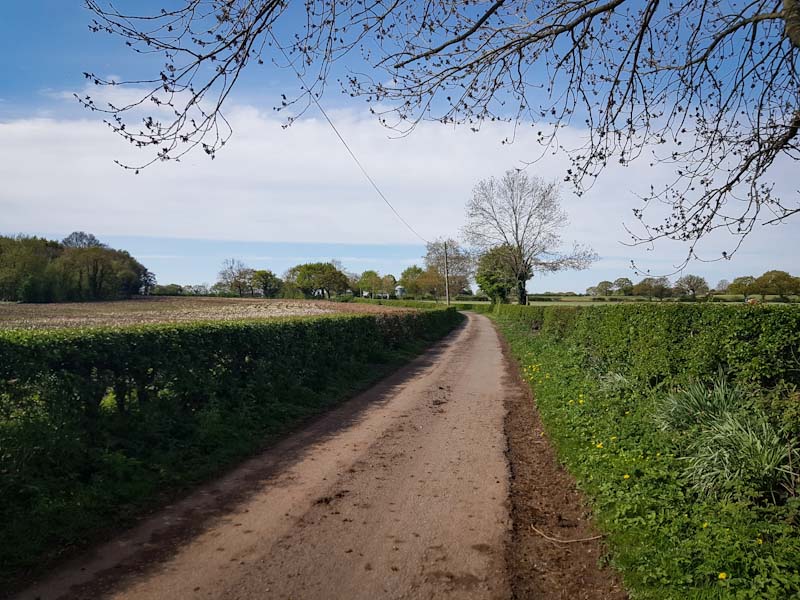 Further Info
The Route – The zoomable map of the Delamere Way on the LDWA website should be sufficient, on the same page there are also links to download the GPS if you wish.
Getting There – Frodsham and Warrington are connected by train, with Stockton Heath accessible by frequent buses from Warrington bus station – a circa 15 min walk from Warrington Bank Quay train station.