Epic views of the Cheshire plain await on this short but highly rewarding circular walk to Shutlingsloe (aka the 'Cheshire Matterhorn') from Macclesfield Forest.
Distance: 6.2km (3.9mi) / Elev Gain: 286m
High Point: Shutlingsloe - 506m
Map: OS Explorer OL24
GPS Download: Shutlingsloe Short Circular Walk
Starting Point: Trentabank Reservoir Visitor Centre
This is one of the most rewarding walks in Cheshire, with epic views of the Cheshire plain and beyond from the summit of Shutlingsloe. On a super clear day you can see out as far as the Snowdon massif!
The walk itself is straight-forward from a navigation perspective, with signs along most of the route. Low cloud can however shroud the hillside and limit visibility so aim for a fine day if you can.
Starting from Trentabank Reservoir visitor centre you'll begin with a short amble along a path running parallel to the road. A sign for Shutlingsloe marks the beginning of a steep but well defined path leading up through the forest. The path cuts directly across the hillside as it climbs, accentuating the scale of what are some big ass conifer trees.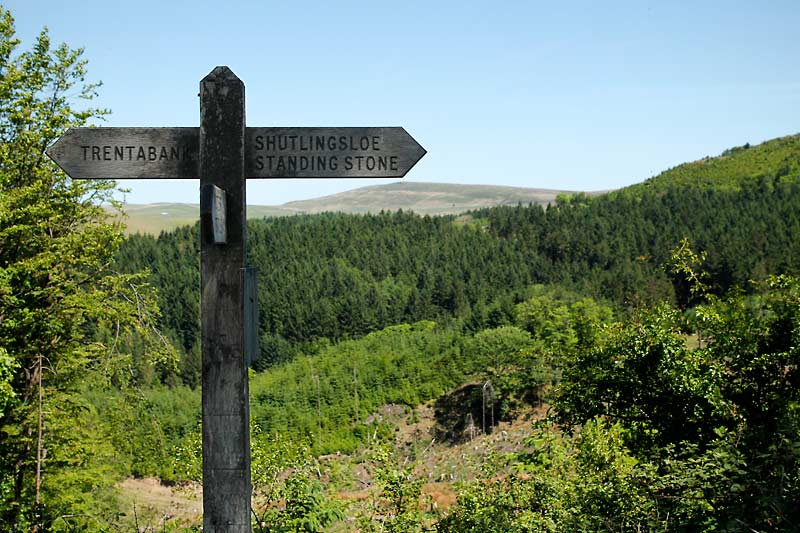 The nature in the forest is impressive and brimming with life, with Bluebells and other wild flowers providing a great habitat for local fauna. If you're lucky you may even encounter the forest's herd of red deer – a Brucie Bonus i'm yet to experience!
As you leave the shelter of the forest look left for great views towards the famous Cat and Fiddle pass, the forest canopy in the foreground a reminder of your now elevated position. The path becomes mixed use for a short time, so be aware of mountain bikers potentially hurting down towards you!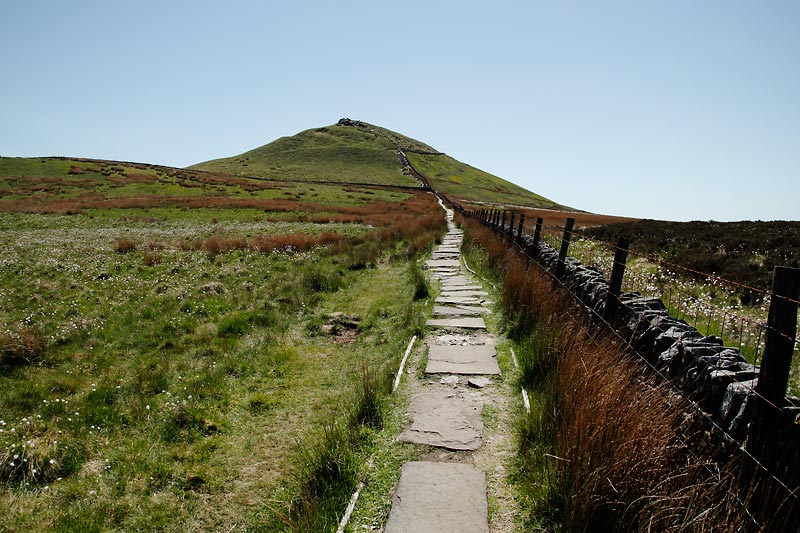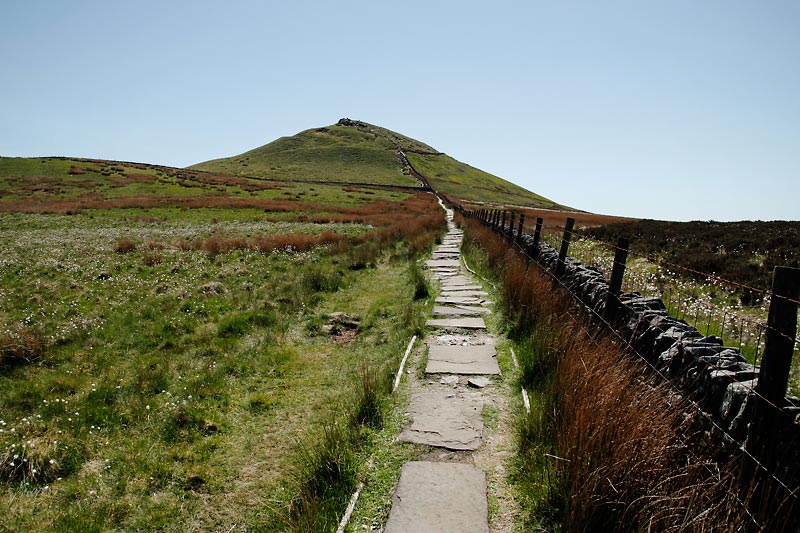 A stone slabbed path climbs steadily up and over the hillside to the base of the summit outcrop of Shutlingsloe. Its then a short rocky ascent to the summit, marked by a trig point. If you don't have long legs a couple of easy scrambling manoeuvres may be required here.
At the summit of Shutlingsloe the panoramic views are both spectacular and extensive, covering Cheshire and the Peak District. Landmarks include Jodrell bank, the Manchester skyline and Snowdon massif. One simply can't do the view justice (or capture the scale) in a photo.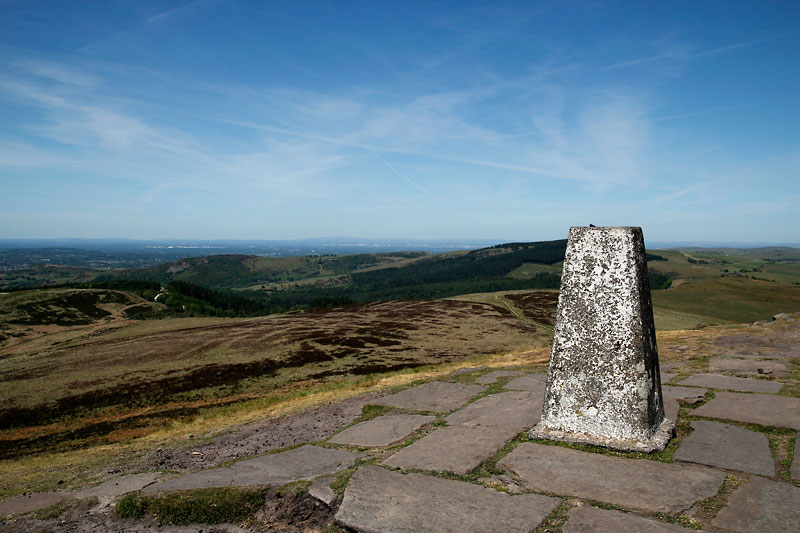 For the return leg of the walk you could simply reverse the entire route, however where possible I prefer a circular option. After retracing your footsteps for approx 0.5 miles, you'll pick-up a less defined but well trodden path over the moorland. A mixture of fire-road and bridleway will then take you down to Standing Stone road. A path runs pretty much parallel to the road, re-entering the forest just before the visitor centre and back to the starting point.